Composting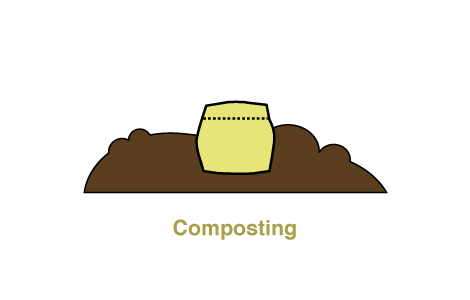 For about 1 Euro the municipality will dispose of one plastic bag of household waste in a landfill. 30-35% of that can be saved by composting. Garden waste and food remnants make a wonderful rich compost that can be turned into fertilizer for your garden. The metamorphosis from waste into compost, takes from two months to as much as a year, depending on the method used. Still for those who have a small garden plot, composting is an enjoyable way of reducing waste and creating your own fertilizer.
Birt:
April 19, 2010
Tilvitnun:
Guðrún Arndís Tryggvadóttir "Jarðgerð", Náttúran.is: April 19, 2010 URL: http://nature.is/d/2007/05/16/jarger/ [Skoðað:Jan. 31, 2023]
Efni má nota eða vitna í samkvæmt almennum venjum sé heimilda getið með slóð eða fullri tilvitnun hér að ofan.
skrifað: May 16, 2007
breytt: May 20, 2014