Spring and summer diet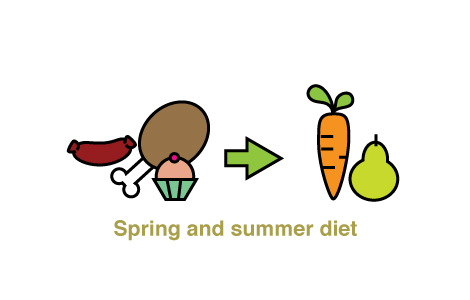 Springtime is a prime time for changing from a high-fat to a low-fat diet. This because the human body needs less fat food during the spring and summer. A light diet also harmonises well along with hiking outdoors and other exercise that often takes place during the summer months. It is adviseable to diminish the intake of fatty meat and  eatmore white meat and seafood during this time. Fresh vegetables, rice and beans also suffice to meet all of our protein needs, if the preparation of the food is done properly. 
Birt:
May 6, 2008
Tilvitnun:
Vala Smáradóttir "Breytt mataræði", Náttúran.is: May 6, 2008 URL: http://nature.is/d/2007/05/16/breytt-matari/ [Skoðað:March 30, 2023]
Efni má nota eða vitna í samkvæmt almennum venjum sé heimilda getið með slóð eða fullri tilvitnun hér að ofan.
skrifað: May 16, 2007
breytt: May 21, 2014