Energy conservation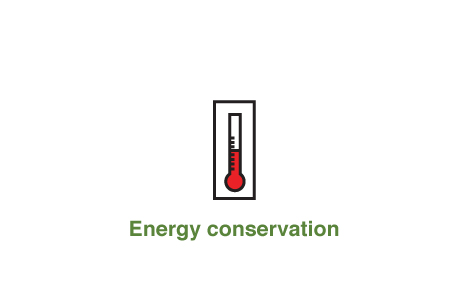 Lowering indoor temperatures:Indoor temperature in Icelandic homes ranges from around 23-25°C, but studies have shown that 20°C is the optimum temperature in terms of air quality and comfort. It is noteworthy that the cost of heating a home increases by 7% if the temperature goes up one degree. It is, for instance, completely unnecessary to heat the house on sunny days and it is well worth the small trouble of lowering the temperature before leaving.
Birt:
Feb. 23, 2011
Tilvitnun:
Orkusetur "Orkusparnaður", Náttúran.is: Feb. 23, 2011 URL: http://nature.is/d/2007/05/17/orkusparnaur/ [Skoðað:Sept. 24, 2023]
Efni má nota eða vitna í samkvæmt almennum venjum sé heimilda getið með slóð eða fullri tilvitnun hér að ofan.
skrifað: May 17, 2007
breytt: May 21, 2014