Car exhaust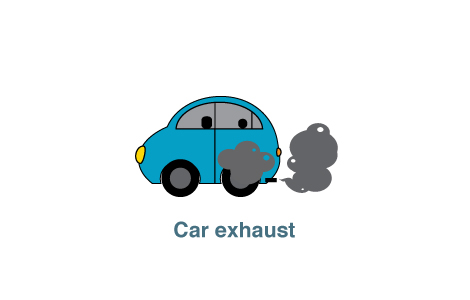 The average car emits various carcinogenic chemicals through its exhaust pipe, such as toluene, formaldehyde and PAH's (unburned hydrocarbons) making it a considerable health risk to breathe. They have a similar chemical construction as tobacco smoke. The good news is that there are energy-saving cars that emit greatly reduced amounts of dangerous chemicals, such as hybrids and methane driven cars. In the future we can expect electric cars and hydrogen cars to become much more ecological than the cars now driven. 
Birt:
April 18, 2010
Tilvitnun:
Náttúran "Útblástur", Náttúran.is: April 18, 2010 URL: http://nature.is/d/2007/05/16/tblstur/ [Skoðað:Feb. 5, 2023]
Efni má nota eða vitna í samkvæmt almennum venjum sé heimilda getið með slóð eða fullri tilvitnun hér að ofan.
skrifað: May 16, 2007
breytt: May 21, 2014