Recycling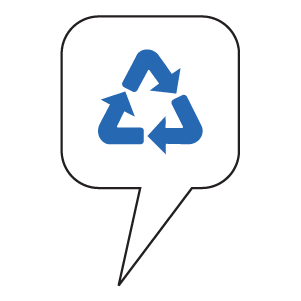 You´ll find information about recycling in Iceland here on the Green Map.
The description for this icon is as follows:
Major companies that collect sorted waste. Also a committee and a fund for waste and recycling. For more information and exact location of each individual Recycling and Drop-off centres and the waste categories they accept, see our Recycle Map on Nature.is or get the Recycle Map App.
See more about recycling in Iceland on the Green Map in the category °Recycling".
Graphic: The icon for the Green Map® System category "Recycling".
Birt:
Nov. 21, 2013
Tilvitnun:
Náttúran er "Endurvinnsla", Náttúran.is: Nov. 21, 2013 URL: http://nature.is/d/2011/05/27/endurvinnsla/ [Skoðað:Oct. 6, 2022]
Efni má nota eða vitna í samkvæmt almennum venjum sé heimilda getið með slóð eða fullri tilvitnun hér að ofan.
skrifað: May 27, 2011
breytt: Nov. 22, 2013