Green Docs at RIFF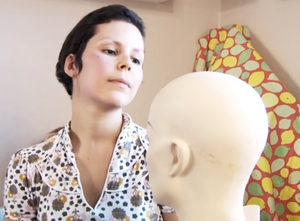 RIFF - Reykjavík International Film Festival - takes place between 26. Sept and 6. Oct. One category in the vast and varied program is A Different Tomorrow, where 10 environmental conscious documentaries are shown.
Can we sustain our way of living indefinitely or must we change our lifestyles. Can our planet handle her treatment? Do we behave ethically towards one another? How can we help make tomorrow better? These films are looking for answers and solutions.
The Films:
The Age of Aluminum
Director: Bert Ehgartner (AUT) 2012 / 52 min
Aluminum is booming and found its way into every facet of our lives: deodorants, sun lotions, vaccines or filtered drinking water. But what do we actually know about the side effects of our daily companions? The light metal comes with heavy consequences. Latest research links it to the increase in Alzheimer's, breast cancer and food allergies. The complicated mining of aluminum is also an ecological issue.
http://www.youtube.com/watch?v=IDE2INGwge0

Revolution
Director: Rob Stewart (CAN) 2012 / 87 min
A startling, beautiful, and provocative film where director Rob Stewart embarks on a life-threatening adventure to uncover the truth about the state of the planet. He reveals that all of our actions are interconnected and that environmental degradation, species loss, ocean acidification, pollution and food/water scarcity are reducing the Earth's ability to house humans.
http://www.youtube.com/watch?v=UxcophNGLdg
EBMG ?
http://www.youtube.com/watch?v=ynyB2fNn8kQ
Future My Love
Director: Maja Borg (UK / SWE) 2012 / 93 min
Filmmaker Maja Borg takes us on a poetic road trip through the financial collapse, exploring a radically different economic and social model proposed by 95-year-old futurist Jacque Fresco. Carefully weaving a texture of archive footage, black and white Super 8 film, and colour HD, Borg poignantly depicts a unique love story challenging our collective and personal utopias in search of freedom.
http://www.youtube.com/watch?v=-xBjL5GymDU

A River Changes Course
Director: Kalyanee Mam (CAM / USA) 2013 / 83 min
Working in an intimate, verite style, filmmaker Kalyanee Mam spent two years in her native homeland. She tells the story of three families living in contemporary Cambodia as they face hard choices forced by rapid development and struggle to maintain their traditional ways of life as the modern world closes in around them.
http://www.youtube.com/watch?v=ih2P46AjgV8

Greedy Lying Bastards
Director: Craig Rosebraugh (USA) 2012 / 89 min
Climate change is no longer a prediction for the future, but a startling reality of today. Yet, as evidence of our changing climate mounts and the scientific consensus proves human causation, there continues to be little political action to thwart the warming of our planet. Greedy Lying Bastards details the people and organizations casting doubt on climate science
http://www.youtube.com/watch?v=ih2P46AjgV8and claims that greenhouse gases are not affected by human behavior.

A Fierce Green Fire: The Battle For A Living Planet
Director: Mark Kitchell (USA) 2012 / 114 min
The first big-picture exploration of the environmental movement—grassroots and global activism spanning fifty years from conservation to climate change. Never has a film told the full story of environmentalism and hopefully it will be a defining film that reaches and teaches a huge and hungry audience.
http://www.youtube.com/watch?v=bc40_9tVUao

Vanishing Point
Directors: Julia Szucs & Stephen A. Smith (CAN) 2012 / 83 min
This feature documentary tells the story of 2 Inuit communities of the circumpolar north—one on Canada's Baffin Island, the other in Northwest Greenland—that are linked by a migration led by an intrepid shaman. Navarana draws inspiration and hope from the ties that still bind the 2 communities to face the consequences of rapid social and environmental change.
http://www.youtube.com/watch?v=4iq71v8A6UA

Indian Summer
Director: Simon Brook (FRA) 2013 / 84 min
Indian Summer is an entertaining road movie that travels through South India to discover Ayurvedic medicine, a five thousand year old traditional medicine. The film follows an unusual couple: A world famous French oncologist, who has the desire to discover other medical approaches and to question his own knowledge, and his former patient who chose traditional Indian medicine instead of recommended treatment.

Expedition To The End Of The World
Director: Daniel Dencik (DEN / SWE) 2013 / 59 min
A real adventure film brought to life on a grand scale - a long forgotten childhood dream lived out by artists and scientists. On a three-mast schooner packed with artists, scientists and ambitions worthy of Noah or Columbus, a set off for the end of the world: the rapidly melting massifs of North-East Greenland. An epic and dangerous journey where the crew is also confronted by existential questions.
http://www.youtube.com/watch?v=5_Bkpa3jKfI

Pandora's Promise
Director: Robert Stone (USA) 2013 / 87 min
Will nuclear power possibly save mankind? Amongst the many surprises unveiled here is how the nuclear arms race is currently fueling the planet: 10% of American electricity comes from former Russian warheads. A thoughtful film that opens a necessary conversation – and provides much needed hope for the futur
http://www.youtube.com/watch?v=7fm8SVLOacQ
Photo: Screenshot from the Age of Aluminum.
Birt:
Sept. 22, 2013
Tilvitnun:
RIFF "Grænar myndir á RIFF", Náttúran.is: Sept. 22, 2013 URL: http://nature.is/d/2013/09/17/graenar-myndir-riff/ [Skoðað:Oct. 4, 2023]
Efni má nota eða vitna í samkvæmt almennum venjum sé heimilda getið með slóð eða fullri tilvitnun hér að ofan.
skrifað: Sept. 17, 2013
breytt: Sept. 22, 2013