European Union Organic Certification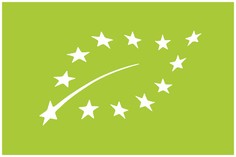 The EU certificate of accordance to its set standards and regulations. The goal is to make it easier for both producers and consumers to label and recognise products produced according to the EU organic farming Regulation.
See further information on the organic farming website of the EU.
Birt:
Oct. 20, 2013
Tilvitnun:
Náttúran er "Lífræn vottun Evrópusambandsins", Náttúran.is: Oct. 20, 2013 URL: http://nature.is/d/2009/09/16/lifraen-vottun-evropusambandsins/ [Skoðað:May 17, 2021]
Efni má nota eða vitna í samkvæmt almennum venjum sé heimilda getið með slóð eða fullri tilvitnun hér að ofan.
skrifað: Sept. 16, 2009
breytt: Oct. 20, 2013