The greenhouse effect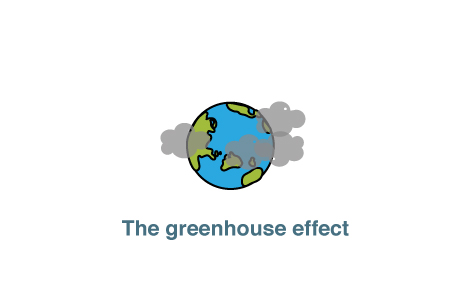 One of today's greatest environmental problems is the emission of greenhouse gases. The reason it is such a problem is that they keep a greater part of the sun's warmth trapped within our atmosphere where it continues to heat up. In a way it can be described as a giant greenhouse enveloping the Earth. The Earth's average temperature has already risen by about 0.7°C since the start of the Industrial Age. The amount of carbon dioxide has risen from 280 ppm up to 375 ppm (2005).
Birt:
April 18, 2010
Tilvitnun:
Ingibjörg Elsa Björnsdóttir "Gróðurhúsaáhrif", Náttúran.is: April 18, 2010 URL: http://nature.is/d/2007/05/16/grurhsahrif/ [Skoðað:June 28, 2022]
Efni má nota eða vitna í samkvæmt almennum venjum sé heimilda getið með slóð eða fullri tilvitnun hér að ofan.
skrifað: May 16, 2007
breytt: May 21, 2014